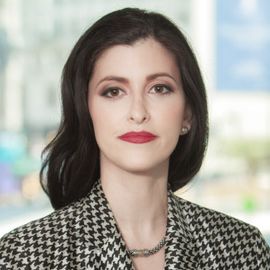 Talk to a
Spanish Speaking Lawyer in Philadelphia
Once you complete the search form below, we submit your legal issue to licensed, pre-screened Latino / Hispanic lawyers or Spanish speaking lawyers in Philadelphia, Pennsylvania matching your search criteria.
Please note that your submission gives permission for the attorneys we match you with to contact you. It does not create an attorney-client relationship. If an attorney agrees to represent you, they will formalize their professional relationship with you directly.
I want a divorce from my husband who is currently living in Colombia. I live in Philadelphia in our marital home. We lived here together for about 5 years before we split up and he moved back to where his family lives. I haven't talked to him in over a year. Can I divorce him by filing here in Philly and if I can, how do I get the divorce papers to him if I don't know exactly where he's currently residing?
Published on 03/08/21
Answers: 0
I've heard you can garnish someone's wages for child support. I looked at the Pennsylvania child support website and I can't figure out exactly how to go about getting a wage lien. My ex is always late with his payments or pays less than what he's supposed to even though he's working a steady job. I'm tired of hounding him about it and I just want to get the child support each month without dealing directly with him. What do I need to do to get the support directly from his paycheck and do I need a lawyer or should I just contact the Philadelphia child support office?
Published on 03/08/21
Answers: 0